Non woven fabric is used in various industries. A couch, a coffee filter, a teabag, diapers, or a face mask can consist of this fabric.
The market for this fabric continues to grow. Whether felted or bonded, this fabric can offer different purposes. It has penetrated different markets, like automotive, geotextiles, filtration, and medical, among others.
It has several uses that life without it would be incomprehensible. It plays a vital role in the economy.
Because of its popularity, many fabric makers are offering at least one kind of non-woven. Unfortunately, not all providers of this fabric are reputable.
Why the Provider of Non Woven Fabric Matters?
It matters a lot because the quality of the end product will depend on the materials being used. Thus, purchasing a sub-par non-woven will greatly affect that fabric and the end result.
The clients of the manufacturer will stop buying from the company because of the inferior product.
In other words, the non-woven fabric being used can ultimately affect the entire production process.
Sourcing premium quality non-woven can be quite difficult, especially if the maker doesn't know the best place to look for it.
Many fabric manufacturers are only focused on producing fabrics for consumers and not for businesses.
And if companies provide industrial-grade materials, they can charge their customers a more expensive rate. Worse, the quality of the fabric is too low.
But we don't fall into that category.
Pacific Upholstery Supply is a top provider of non-woven in California.
But we deliver our products throughout the US and some parts of the world. We have more than 70 years of experience in textile and fabric production.
In Los Angeles, we're the go-to shop for those who are looking for a high-quality non-woven. Besides offering premium quality fabrics, the prices for our products are reasonable.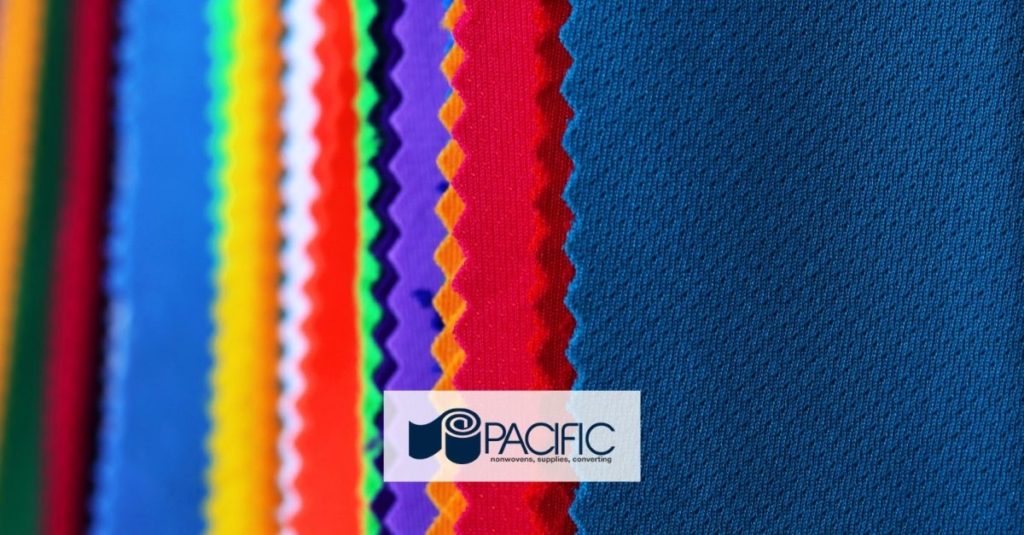 Textiles and Accessories
For over 70 years, our company has been providing different textiles and accessories to various manufacturers throughout the US. The success of our business is due to the quality materials that we offer.
We are committed to providing and supplying our clients with premium quality materials that can help their businesses in succeeding and thriving.
Our company prioritizes client satisfaction.
We know that if they are not satisfied with the products they obtain from us, our business is doomed. As we continue to sell them premium products, we continue to have quality relationships with them.
We also continue to work hard to ensure that our relationship with our clients will be as prolific as possible. This will help us ensure that we continue growing our number of loyal clients.
Pacific Upholstery Supply provides different types of non-woven. From spun bond polypropylene to flat bound polyester to stitch bond polyester, you can be sure that the quality of these products is outstanding.
Non Woven Supplier
To create custom non woven fabric solutions for your products, make sure to contact our team at (323) 321-2222.