Are you shopping for rims for Mustang? If you are, then it's time you know the right place. Head over to Project 6GR online shop and find badass rims for your muscle cars.
Reasons to Buy Aftermarket Rims for Mustang at Project 6GR
One of the reasons Project 6GR clients purchase their aftermarket rims, is that clients' OEMs started to malfunction. Although you could purchase another set of OEMs, you would have to wait for a little while to receive it. 
Thus, when things go wrong with your OEM rims, you can always choose to have custom rims for your Mustang. Project 6GR rims are compatible with a lot of Mustang versions. They are perfect for any roads that you travel.
Transform Appearance of the Car
If your car is quite old but you have no budget yet to purchase a new car, you can transform its appearance just by getting a new set of rims. You will be surprised at how your car will look after adding them to your vehicle. 
The rims at Project 6GR have a sporty appearance with many spokes. You can also choose from various colors. Whatever color you pick, the new set of rims will revitalize your car to make you more excited about driving it again.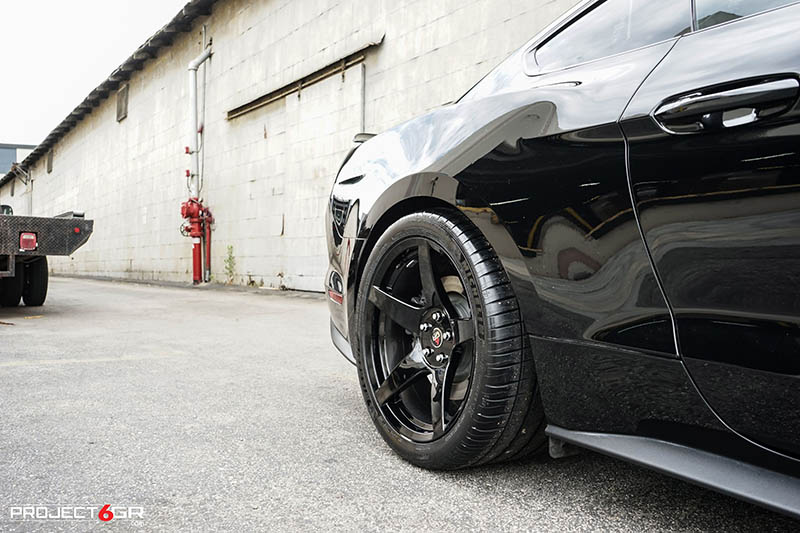 When you choose to purchase our rims, you can keep your existing tires. But you must pick the right size of the rim you wish to obtain. The diameter of the rim must match your tire. Project 6GR online shop offers in-depth details of the rim so you can get a better idea of whether or not it will fit. 
The sizes available there are 19", 20", 21", 22" and 24". Every rim design is available in squared setup, standard setup or the staggered setup. 
They are also compatible with OEM TMPS sensors. If you are not sure if the rim you want to purchase will match your existing tire, give Project 6GR team a call. They will assist you in finding the right rim size for your tire. 
Consult Our Experts
At Project 6GR they understand that buying their rims is a huge investment for many. That's why they encourage their buyers to consult an expert before they make a final decision. Keep in mind that buying the wrong rim will only damage your entire vehicle, rather than improving it. 
If you have a trustworthy car expert, you should consult with him before you buy a set of rims. 
Once you have your new set of rims from Project 6GR, make sure that you follow the instructions on how to maintain them. They designed their rims to last for decades. However, if the user will abuse them and does not practice proper maintenance, then the rims will last for a year or so. 
When you drive, you must avoid those curbs. Scraping a curb is one of the reasons rims' finishes get damaged. Learn to drive and park well to help you save hundreds of dollars from purchasing a new set of rims again. 
If you have questions about Project 6GR rims for Mustang, please give their experts a call. They will be happy to assist you in any way they can about your wheels and rims:  +1-888-714-7467