Things are feeling a bit rocky, off. You don't know what to do or where to start. You want to make it work yet you've hit walls trying to fix issues. The consensus: it's time to seek out a couples therapist. This may seem daunting enough but add another layer that you're not a heteronormative couple and now resolving relationship conflict may seem impossible. However, there are specially trained LGBTQI affirmative therapists that can help you. Finding the right LGBTQ couples therapy in Los Angeles is important to support you and your partner's unique relationship.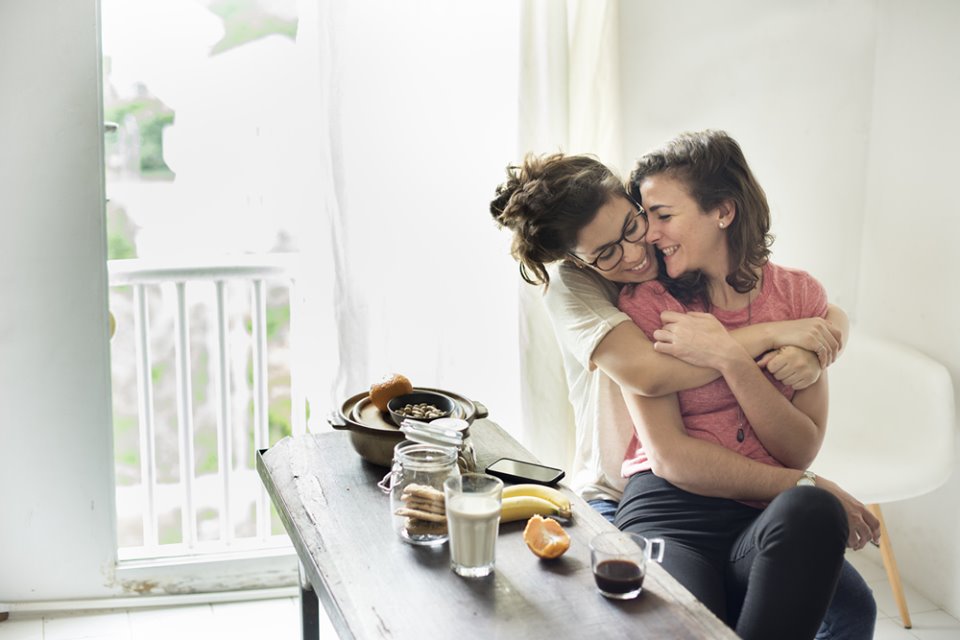 What is couple's therapy?
Couples therapy involves all parties participating in a psychotherapy session, with a licensed professional, in an attempt to improve a relationship. This facilitator is most likely be a Licensed Marriage and Family Therapist (LMFT) or counselor. A couples therapy sessions is aimed at resolving interpersonal conflict and gaining insight into each partners' involvement in the relationship. With couples therapy, a partnership can gain tools to implement and use in the relationship when the therapist is not around. 

Generally, a session will first address the why behind their visit. The therapist will inquire about the relationship dynamic and then may dive into each partner's personal upbringing and cultural background to better understand the relationship as a whole. Once the therapist (and clients) have an overview of the relationship, and clearer picture of each partner, the therapist will likely ask questions to figure out what issue to hone down on. Issues can range from insecurities, dissatisfaction, jealousy, sexual problems, and much more. This line of inquiry will also help bring insight into each partners' contribution that has created the dysfunctional bond. Once a therapist has a grasp on the relationship, they can develop a treatment plan. A plan may look like solution-oriented interventions such as implementing behavior changing habits like empathetic responding when a partner is emotional.
Does it work?
Too often, couples seek therapy when someone has already checked out of the relationship, or plenty of damage has been made to the partnership, making it difficult to salvage. There is however ways to produce positive change with certain methods for intervention. A way to begin the process is by changing how the relationship is viewed and understood by each partner. This can then open the possibility to cause effective change such as altering dysfunctional behavior between partners. Couples counseling can also help decrease emotional avoidance between partners and improve communication.

Why you should choose an LGBTQI therapist
Because each person involved in a therapy session carries their own values, beliefs, and perspectives, it is crucial that you align with someone who understands you and your partner. Not every therapist is trained to discuss LGBT issues with empathy or awareness nor do all therapists have tools to properly address LGBT needs. A queer therapist in Los Angeles can provide you and your partner with the special care that you need as an LGBTQ couple.
How to find a therapist in Los Angeles
When seeking LGBTQ friendly therapist for you and your partner, consider finding a psychologist specializing in queer issues in your community. It may benefit you and your partner to find something that is within an easy commute so that you can commit to the treatment.
For more information on LGBTQI couples therapy, contact Grazel Garcia at (323) 487-9003.