Japanese culture is growing in popularity with US residents, and if you want to sample a little part of the traditions of Japan, then ramen noodles is the best place to start. At Ramen Bangachi, they create authentic Japanese food, managed by owners from Japan. When you go to their restaurant on Sunset Blvd, you will see their range of traditional Japanese decorations, as well as authentic hospitality from Japan. You will be surprised by the range of Los Feliz Ramen broths and other dishes on offer.
Hokkaido Ramen
Ramen Bangaichi's noodles are certified as being according to the heritage of the Northern region of Hokkaido, known for its cuisine. They use traditional Japanese flavors in our cooking, including salt and soy sauce. if you want a real taste of Japan, then you can try our Miso ramen, complete with authentic Japanese pork. You can choose from one of our 12 ramen broth dishes, and also add to the dish with authentic toppings including corn, garlic and ginger for additional flavor. If you are really hungry, you might like some rice served with the noodles.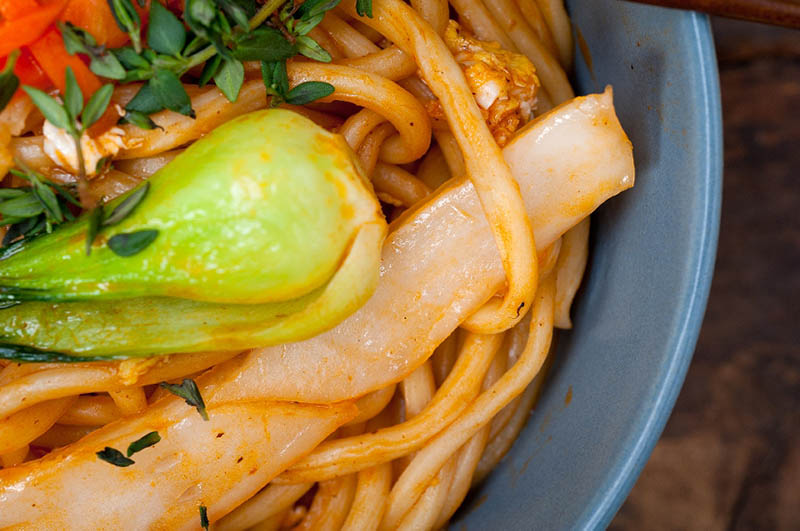 Appetizers and Sushi Rolls
What do you want to start your meal? You might try something mild to start with, such as grilled eggplant or fried chicken, or you may want to launch yourself into the flavors of Japan with authentic dishes such as Dashi Maki Tomago, a rolled omelet, or Kinpira-style Burdock. A good appetizer can help your stomach to get ready for the main event. If you want a full meal, then you can also add sushi rolls to your menu, including California rolls which have crabmeat, avocado, Ohba and cucumber. For something more exotic, try a spicy tuna roll with spicy mayo, pickled radish and other vegetables.
Order from Us Today
Whatever you choose to eat, when you want authentic Japanese food Ramen Bangaichi is the only place to serve Los Feliz Ramen from the Hokkaido region. Don't look anywhere else for the real flavors of Japan, and instead order now online, or by email at [email protected]. You can see their complete menu online, so even if you want to come into the restaurant, you can still make sure you know what you want before you arrive. For any questions, or to place an order by phone, call Ramen Bangaichi on (323) 622-6578 and eat traditional Japanese ramen tonight!