You are upgrading your hotel amenities in order to cut down on the amount of waste that you produce from just these tiny plastic soap bottles, and want to purchase a greener soap dispenser in white to match the color scheme of your bathroom or hotel room. If you want to invest in a soap dispenser, then you need to consider the benefits of a matching set of amenities. You may also want to have a uniform look throughout the hotel. This means that returning guests will easily recognize your use of environmentally friendly soap dispensers.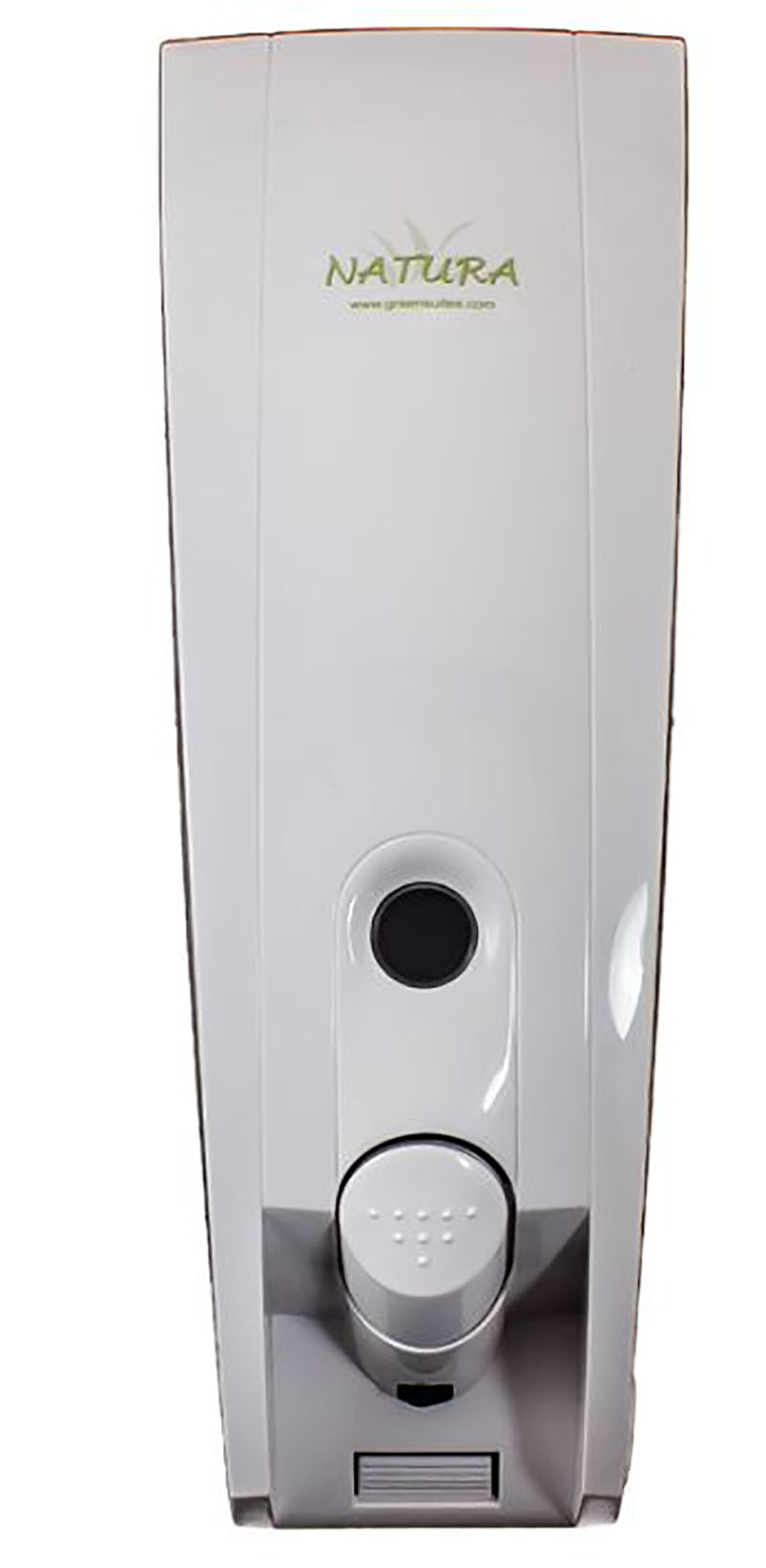 Using Single Dispensers
How much you invest in each bathroom's dispenser would depend upon the overall cost and position of the bathroom amenity set. You may decide that you want to provide a single shampoo dispenser in the shower, while also offering soap dispensers in the sink above. This might be the best way to match the different positions for amenities demanded by the customer. You may also choose to make use of a single dispenser by the sink, while investing in larger amenity providers elsewhere. If you do decide on a single dispenser, then positioning will be extremely important, and so you will need to plan out the arrangement of your bathroom very carefully.
Choosing Multiple Dispensers
Another option for you is to purchase dispensers which have multiple options, so that you could install a double dispenser in the shower area. This allows you to put both shampoo and soap liquids into the dispenser, so that guests will have access to both at the same time. If you wish to provide your guests with conditioners as well as shampoos, then a triple dispenser will be necessary. If you choose this option, then we recommend that you invest in labels which will tell your guests exactly what each dispenser bottle contains. This will help to avoid confusion when the dispensers are used.
Come To Us for All Options
We can offer you a variety of different dispensing options, so whether you want a single soap dispenser in white, or want a double dispenser in the darker almond color, then we can give you everything you want. To turn your hotel into a greener option, reach out to us today and ask to discuss our dispenser and liquid options. You can speak to our team today by calling (800)224-4228 now.